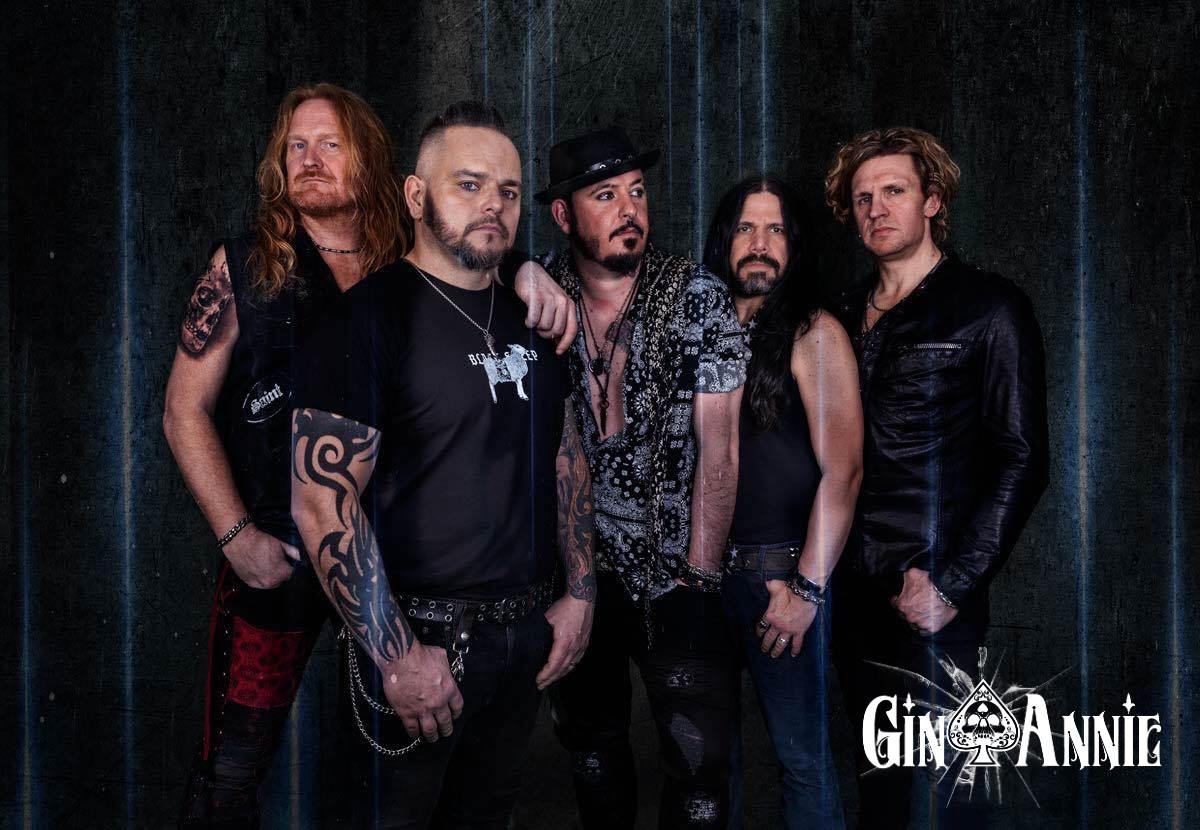 Gin Annie are a hard melodic rock 5-piece from Wolverhampton, England, featuring heavy guitar driven songs whilst maintaining a melodic vocal style; featuring hook-laden choruses and classy melodies.
They are based around the nucleus of cousins, Dave Foster (vocals) and Byron Garbett (guitars). In November 2017, the Black Country rockers saw a change of line-up to form MKII of the band, with the addition of Brian Green on guitar and Phill 'Hammer' Burrows on bass. Drumming powerhouse Carlos Marin completes the group.
They released their debut album 100% Proof on Fri 25th January 2019 through Off Yer Rocka Records.
Frontman, Dave Foster said: "This is the sound we have been after for a while and the introduction of Brian and Hammer has allowed us to explore our heavier side whilst maintaining our melodic undertones."
He continued, "It's a really creative time for us at present. We have already played a number of shows to bed in the new boys and have completed the album. It feels great and I'm sure that will come across in the songs and in our live performance."
Location:
Wolverhampton, UK
Discography:
New Bad Habit (EP) – March 2017
100% Proof (debut album) – January 2019
Gin Annie are:
David Foster – vocals
Byron 'Beej' Garbett – guitar
Brian Green – guitar
Phill 'Hammer' Burrows – bass
Carlos Marin – drums