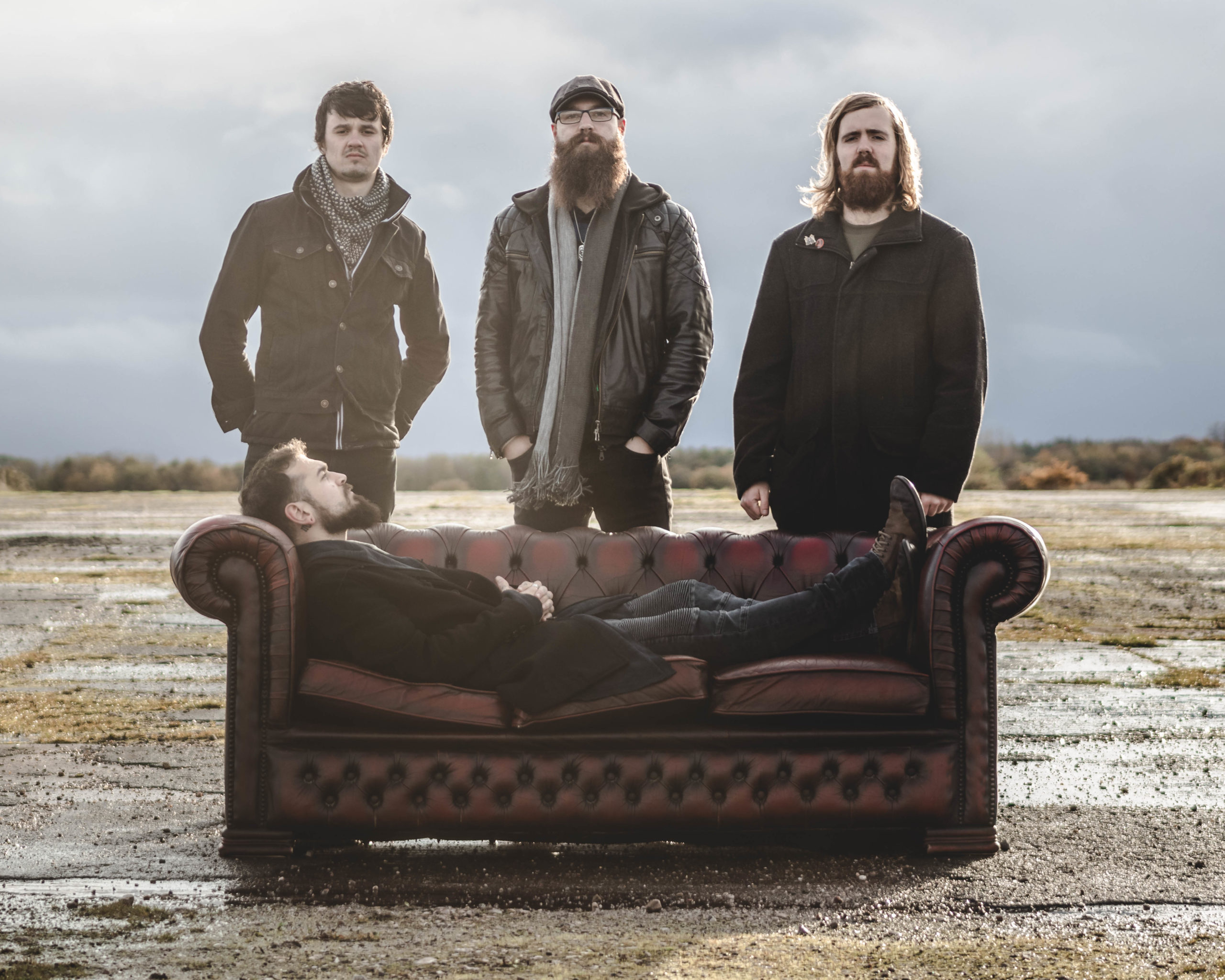 Formed in May 2017, Ryders Creed have exploded on to the scene creating waves and impressing people at shows all over the country. In September 2017 Ryders Creed became the Winners of Hard Rock Hell's Highway To Hell competition, securing themselves the opening slot at HRH 11, a slot on the HRH Road Trip in Ibiza, May 2018, and the offer of a 5 year, 2 album, Worldwide Licensing Deal with Off Yer Rocka Recordings (which the band signed and agreed to in March 2018!) Not only that, but in November 2017 Ryders Creed were nominated for the "Young Blood" award at the HRH Awards, up against Stone Broken, Bad Touch and good friends of the band, Dead Man's Whiskey. Although the lads didn't receive the award, they did manage to sign a management deal with Terri Chapman of Rock People Management – RPM, and they walked away with endorsement deals from Vocalzone, Cloven Hoof Rum and Band Scrims UK!
The band entered into 2018 with just shy of 3,500 online followers, a heap of great live performances under their belts, and with the help of their incredible fan-base (through PledgeMusic) they managed to raise the funds needed to hit the studio to record their debut, 10 track, self-titled album, back in February 2018. The "Ryders Creed" Debut Album Release Date is June 1st 2018, with singles, music videos and awesome promotional features being announced in the run up to the release, including the announcement of their first UK tour… With a record label, an amazing band manager, multiple endorsements and Duff Press on their side, Ryders Creed are ready to set off on their million mile journey toward world domination!
The band released their second album Lost Souls in 2020, to great acclaim.
It's an extremely exciting time for Rock Music in the UK at this present time, and Ryders Creed plan to play a huge part in it.