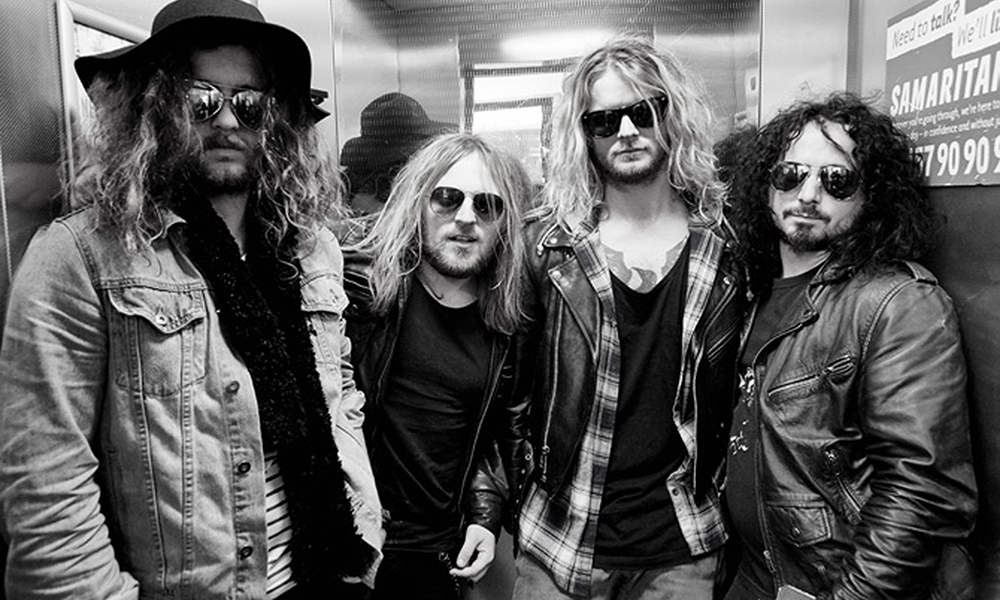 Things moved incredibly quickly for Melbourne rockers Massive after forming in Mid 2012. Within 6 months, they'd performed a number of showcase gigs in the USA, signed with management company Third Verse & were on the eve of completing their critically acclaimed debut album.
Things didn't slow down upon entering 2013. The band commenced a relentless touring schedule all across Australia, squeezed in supports with heritage rock acts such as Glenn Hughes and Lita Ford, and released 'Full Throttle', the album which would catch the attention of many across the world. Third Verse introduced Massive to Earache Records (home of Rival Suns, Blackberry Smoke and British sensations The Temperance Movement) before negotiating and signing the band to a 5 Album worldwide recording agreement as the year came to a close.
2014 kicked off with a continuation of touring across Australia whilst plans were being made to properly introduce Massive to wider audiences. Before too long, the full length debut album was front and centre on the cover of Classic Rock Magazine. Billboards lit up the M4 motorway in London and press and media were repeatedly referring to Massive as 'the next big rock act to emerge from Australia' pegging Massive alongside, Airborne, ACDC and some of Australia's finest. Album reviews were consistently 5/5, 10/10, 'album of the week' & 'album of the month'. 2014 finished with Massive spending 6 weeks on the road in the UK and Europe wowing audiences whilst performing as special guests of The Treatment & USAs Blackberry Smoke.
35 shows in total, tens of thousands of kilometres and unquantifiable amounts of beer. Massive are road dogs in the true sense of the term and enjoy nothing more than being on the road and playing every venue they can. Outside of relentless touring across Australia, 2015 saw Massive return to Lighthill Studios to record 'Destination Somewhere', the follow up to their debut album 'Full Throttle'. With Ricki Rae in the producers chair once again, Massive's all important second LP recording was worldwide release in April 2016 and was backed with an onslaught of international touring and media appointments.