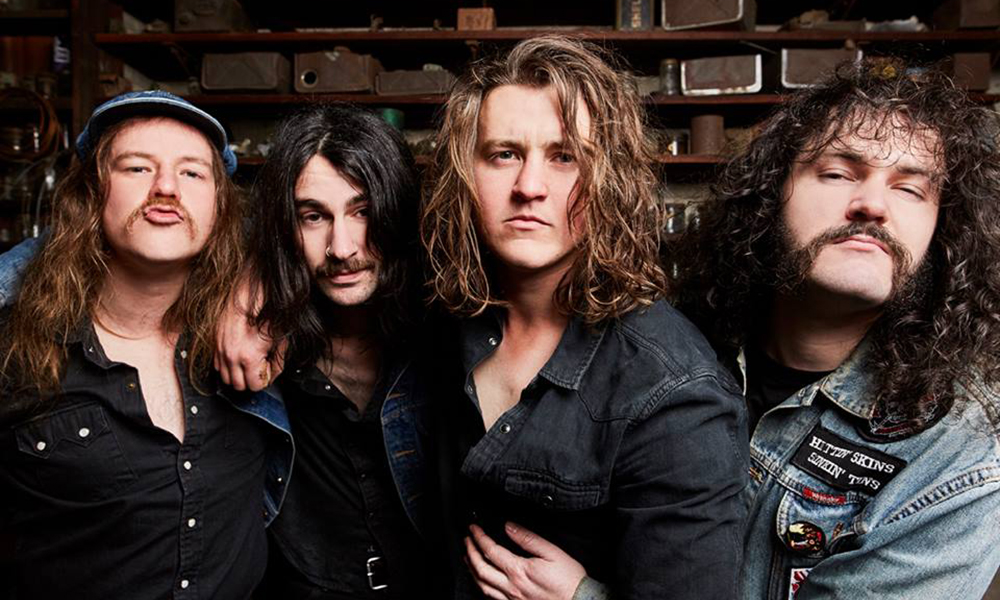 Australian Hard Rock four piece Black Aces have returned with their second album Anywhere But Here, set to be released worldwide on British label Off Yer Rocka. Co-produced by the legendary Mark Opitz (AC/DC, INXS, The Angels, Kiss) and Colin Wynne (Bad Dreems),
Anywhere But Here sees Black Aces deliver 11 tracks of raw, unadulterated Aussie Pub Rock.Recorded over 7 days at Melbourne's Thirty Mill studios, Black Aces have delivered on the promise of their barnstorming 2016 debut Shot In The Dark, with work starting on their second record whilst still touring the first.
"When we left Australia to tour Europe and the UK in September last year, we already had 20 or 30 songs floating around for the second album," says lead singer and lead guitarist Tyler Kinder."We spent quite a bit of time in the tour van listening back to them, picking out the good wood, and working together on lyrics, and talking about what we wanted to do once we got back to the shed in Bendigo."Once back in Australia, Black Aces- rounded out by rhythm guitarist Jarrad Morrice, bassist Alex McMillan and drummer Pete McMillan- locked themselves away in their rural hometown rehearsal space, a converted auto garage 2 hours north of Melbourne.
When they got news that Opitz and Wynne were interested in working with the band, rehearsals went into overdrive."Colin and Mark worked with a band from Adelaide called Bad Dreems who we all love, and the fact that Mark has essentially worked with half the bands in our record collection really sealed the deal for us. We were very lucky to work with someone of that calibre," says Kinder."Mark and Colin's idea was that a band should be a band. We recorded live, all in the same room, no click track, we don't use pedals or anything like that anyway."