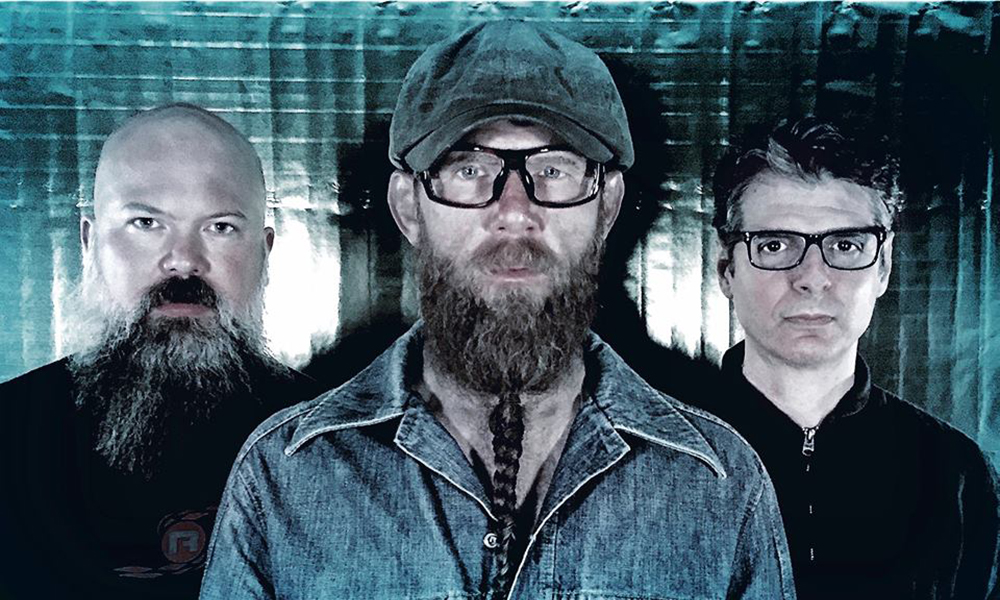 Titanic California trio Idlewar insist they have found the perfect home for their heavy blues rock after joining a powerful roster that includes The Quireboys, Bonafide, Tequila Mockingbyrd and more.
The band has two albums under its belt and is readying the release of a third following the success of 2015's devilish Dig In and last year's instinctive follow-up Impulse.
And Idlewar are confident that signing with Off Yer Rocka Recordings can take the fight to a brand new audience after inking a deal with the internationally renowned indie label this week.
"We are excited to be partnering up with Off Yer Rocka for so many reasons," said the band. "For one it is a label that is currently geared toward our type of music. It's what they know. "We think that is important, in this day and age, to really try and distill down what you are and how to present it. "Finding an audience is by far the toughest challenge facing bands right now and we think Jonni and the folks at OYR really have some great ways to do just that."
Idlewar made it to the UK last year for a brief run of shows on the undercard to rising stars Stone Broken. But that tour only whetted the band's appetite for more as their fusion of Led Zeppelin, QOTSA and Clutch captured the imagination of British fans. Jonni Davis, CEO at Off Yer Rocka, added: "We are always scouring the world for fresh new talent and we feel we've found something special where Idlewar is concerned.
"They are not young guys but they are hungry for success and determined to succeed. That's what I love about Idlewar. "They've only scratched the surface as far as the UK and Europe is concerned and we'll be bringing them back over here in the autumn. "I've heard the new songs and they are killer. "They're already lined up to play HRH XI and we have exciting plans for this band."
Fronted by James Blake – an unstoppable vocal force who teaches physics and is a qualified martial arts coach – Idlewar leave no stone unturned in their pursuit of some seriously heavy music. Rick Graham's iconic guitar solos add a unique energy to the talented trio while no-holds-barred drummer Pete Pagonis is a musician reborn after ending a self-imposed seven-year exile from the live scene. Check out the brilliant video for Glory, from Idlewar's Impulse album, here https://www.youtube.com/watch?v=lfTGzHl2Joc And look out for further details on live shows and the band's brilliant new album very soon.