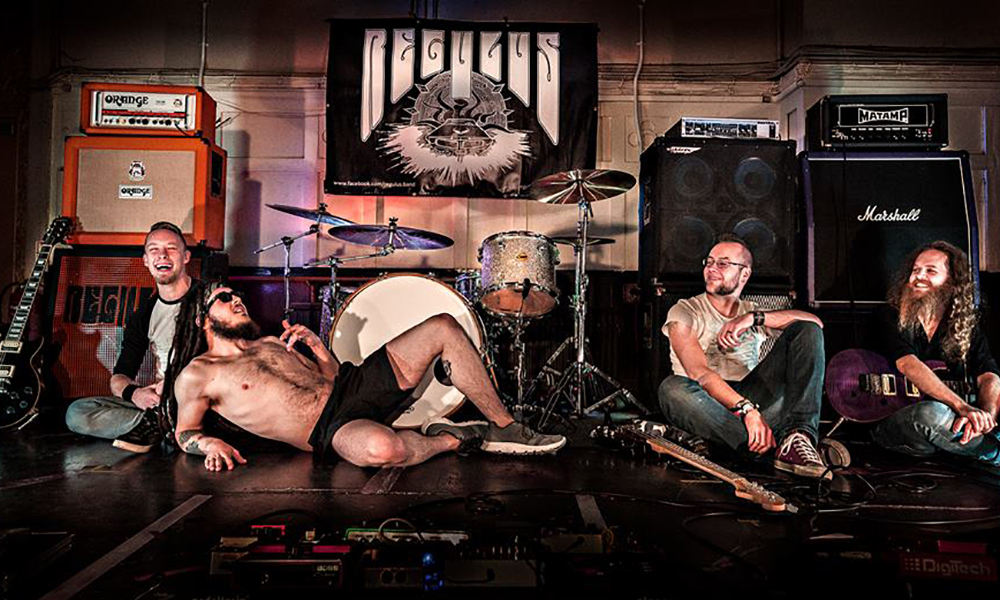 Photo: Vandenis Design & Illustration
In today's ever-changing, genre-shifting world of rock and metal, REGULUS are one of those bands with a no holds barred approach to their creative ethos which kind of makes it hard to pigeon-hole them. Drawing influence from everywhere and nowhere, they refuse to be defined by anyone's standards but their own.
Guitarist/backing vocalist Thomas "Oz" Osborne had this to say: "Our greatest strength as a band since day one has always been our work-ethic and relentless desire to push forward both creatively and practically. Inevitably this brings with it a measure of sacrifice and pressure which can lead to turbulence. "Quadralith" was written and recorded during the most difficult and highest pressure, yet most progressive and forward-looking phase of our existence as Regulus to date, which has led to it being not only our deepest and most honest body of work so far, but also the highest quality both musically and technically."
Through adversity, creativity blooms… As a unit, Regulus is stronger than ever before and truly greater than the sum of its parts; this album reflects that.
Oz continues by saying: "The Quadralith is a metaphor for ourselves, four distinct entities united in one purpose. Where our last album was a collection of songs written over the initial years that we experimented with our sound, "Quadralith" is the product of a band who finally knows exactly who they are and what they want to express".
Lead vocalist/guitarist Luke Jennings adds: "I am prouder of my vocals and guitar work on "Quadralith" than I have been on any previous release we've done."
The songs on the album are some of the catchiest, heaviest and most riff-fuelled songs from the band to date.
The album was recorded at Playing Aloud Studios in Lincoln and produced by bassist Martyn Lucas-Bewick and guitarist Thomas "Oz" Osborne.
When asked what he thought of the completed work, drummer Joe Milburn said: "Quadralith is the strongest possible expression of our progress as a band and as individuals. Even though we have undergone fundamental changes during this album cycle, we have not lost sight of the band we started out as. Expect our signature sound, but with texture and depth that can be only be gained by abrasion, experience and strife!"
And the last word on the matter comes from bassist Martyn Lucas-Bewick, who summed it up best by saying: "We've created a monster, and can't wait for it to cave in peoples' ear canals!"