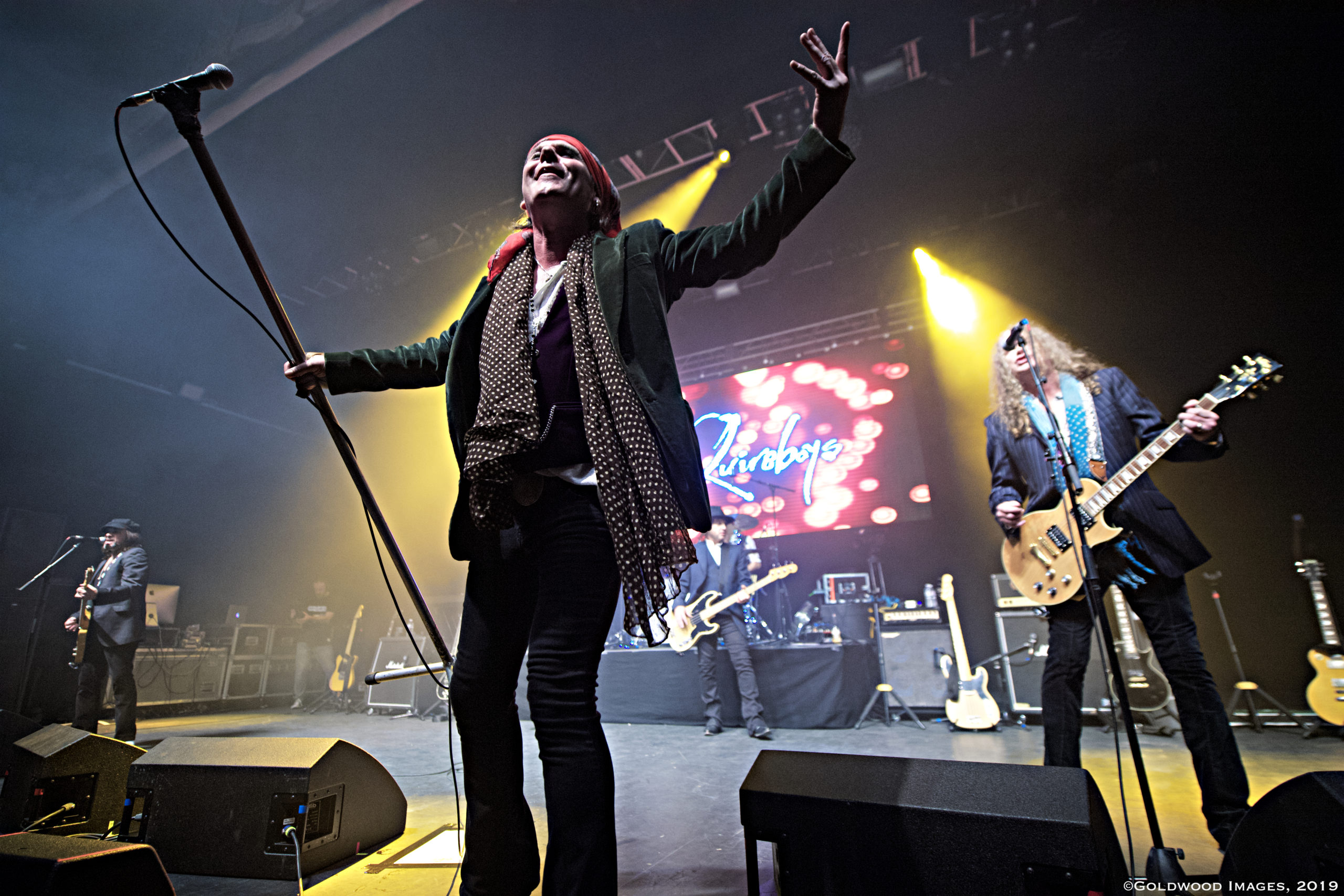 Following the band's inception in London, UK in 1984 – originally as The Choirboys, then The Queerboys, before settling on the less controversial name of The Quireboys – there followed 6 years of hard graft and personnel changes before the inevitable happened – a UK number 2 album.
Despite supporting a certain Guns N' Roses at the legendary Hammersmith Odeon in London it was 1990's A Bit of What You Fancy that brought the band to the attention of the public at large, and featured founder member Spike on vocals and new recruit Guy Griffin on guitar. The record showcased no fewer than 5 hit singles – including "Hey You" which peaked at number 5 in the US Billboard Rock Chart and number 14 in the UK Singles chart.
Spike and Guy have been the backbone of THE quintessential British rock'n'roll band ever since – a journey that has seen them play to 72,000 at 1990's Monsters of Rock at Donington with the likes of Whitesnake, Aerosmith and Poison – supporting The Rolling Stones that same year, and joining Guns N' Roses again a couple of years later on their "Use Your Illusion" tour.
Following their second studio album, 1993's Bitter Sweet & Twisted, the band found the new mainstream rock landscape a difficult one – and it wasn't until 2001 and the release of This is Rock'n'Roll that they found a new lease of life.
The public's appetite for The Quireboys had returned and hasn't waned since – 3 further studio releases (Well Oiled, Homewreckers & Heartbreakers, Halfpenny Dancer) were released on various labels from 2004 to 2009 before the band found their new – and permanent – home on Off Yer Rocka – the label of the renowned festival brand Hard Rock Hell.
The first 4 albums on Off Yer Rocka – Beautiful Curse (2013), Black Eyed Sons (2014), St Cecilia and the Gypsy Soul (2015), and Twisted Love (2016) – have not only grown the legacy of The Quireboys but have brought new fans to the fold. 2017's White Trash Blues saw the band take a bold move – recording a collection of iconic blues numbers but with the signature Quireboys approach – a move that paid off with glowing reviews. Covering legends such as Muddy Waters, Chuck Berry, Freddie King and John Lee Hooker the album is a triumph of substance over style. The album produced a stunning single release – "Leaving Trunk" – a track written by Sleepy John Estes and made famous by the legendary Taj Mahal.
The Quireboys are certainly enjoying a revival – selling out venues around the world – with 2018 also taking in The Monsters of Rock Cruise, HRH AOR VI, Sweden Rock and Stonedeaf festivals. 2019 has seen a brand new studio album – their 12th called Amazing Disgrace and is available on CD, Vinyl and Digital release… so be a part of the never ending Quireboys party – as there's no sign of Spike, Guy, Keith and Paul slowing down any time soon!