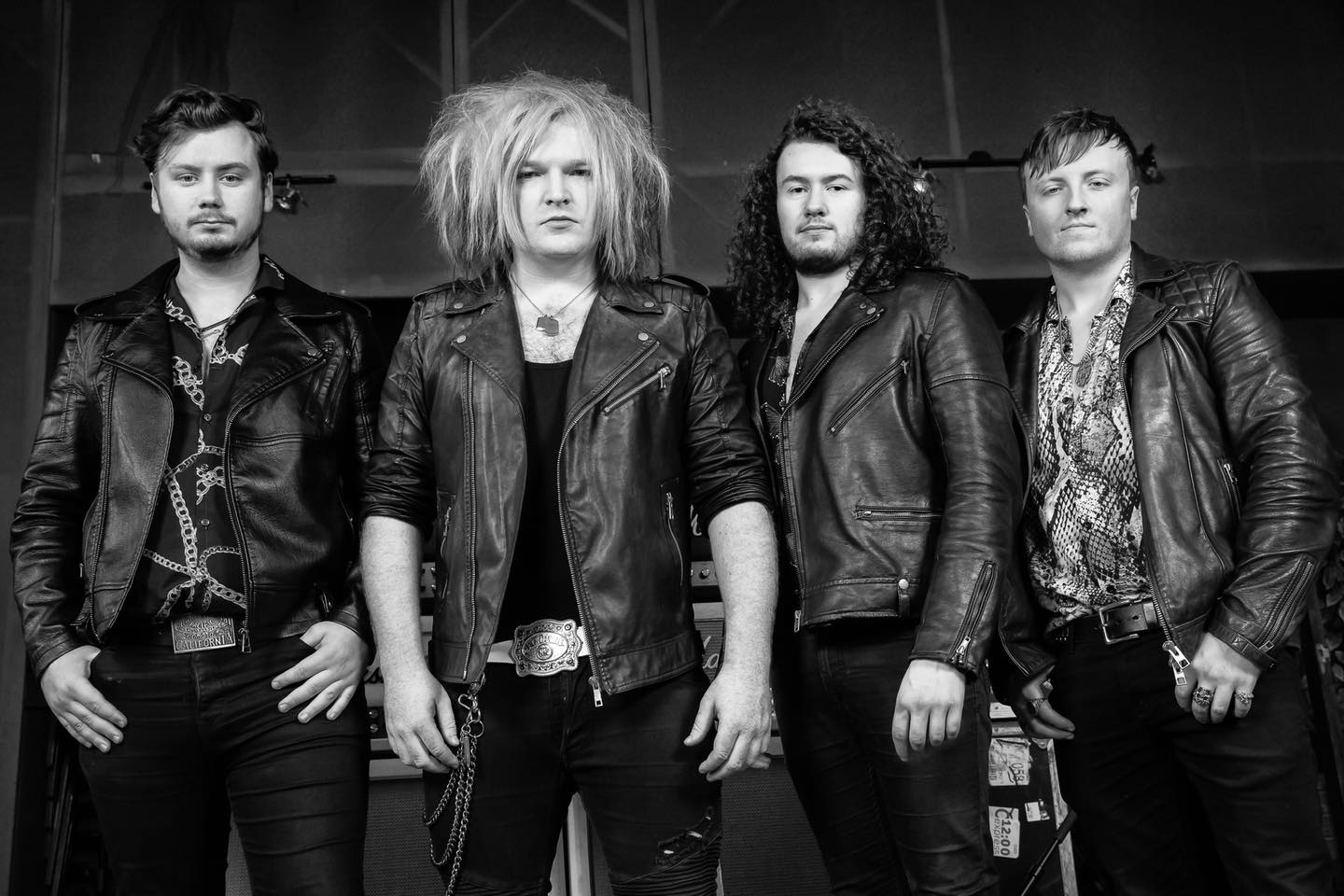 Twister have always been a band of two sides; one with powerful rock-driven riffage opposed and accompanied by their undeniably catchy melodies. Rock and Pop in a 'Yin & Yan' type relationship, a fine balancing act constantly moving around equilibrium, tipping the scales with each song. "Cursed & Corrected" is the 13 best tracks Twister have written since their inception. It's all killer no filler.
In August 2019, Twister won Hard Rock Hell's "Highway To Hell" Battle of the Bands Competition. Live shows have always been at the centre of Twister's craft, renowned for captivating, high energy performances, you get a real sense of passion and enthusiasm from the album. Focusing on Rock anthems that just won't leave your head, the lads have created a record which is overflowing with catchy melodies with real substance in support. Twister have a sound like no other, a truly unique sound with a blend of genres from modern synth-based pop and dance, and more guitar-based Rock and Metal.
Twister's long-awaited debut album "Cursed & Corrected" was recorded, produced and mixed by the brilliant Tony Draper at Parr Street Studios, Liverpool and mastered at the legendary Abbey Road Studios by Frank Arkwright (The Killers, Frank Turner, Biffy Clyro) – England's greatest mastering engineer for contemporary rock music.
"This is the 5+ years of our lives in a record," says frontman Stevie Stoker. "Everything that has happened to us personally and professionally as a band over the last five years has created these songs. Every single track is a little piece of us poured out in lyrics, guitars, bass, and drums. From heartbreak and frustration to joy and elation this album epitomises what we are as a band and sets the precedent of what we want to achieve."
Twister are:
Stevie Stoker – Guitar & Vocals
Jake Grimes – Guitar & Backing Vocals
Ryan Lee – Bass & Backing Vocals
Jack Corbett – Drums & Backing Vocals