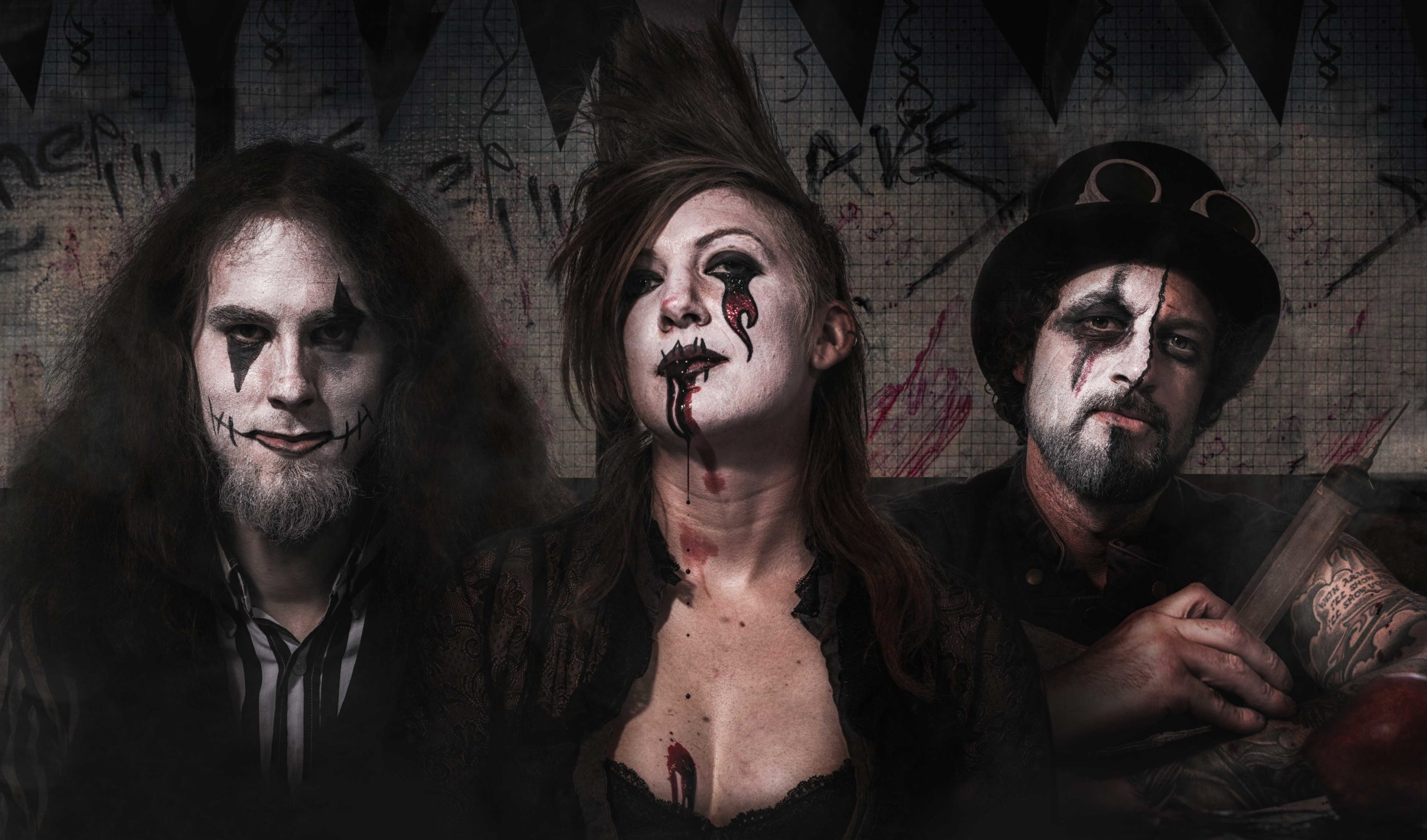 For the uninitiated Ward XVI are a superb hard'n'heavy band from the North-West of England that expertly balance a perfect blend of rock with the theatrical beauty and intensity of your favourite classic metal bands. The band have a stellar reputation as one of the UK's best live acts and their shows are a sensual and frightening treat for the eyes and ears.
Ward XVI's first release for Metal Rocka Recordings is Metamorphosis.
The new album is the eagerly awaited follow up to the critically acclaimed 2017 release "The Art Of Manipulation', a crazed story through the twisted mind of a female inmate of a high-security asylum.
When asked to comment on the new record, band member Psychoberrie said "We're very excited to bring you the sequel to 'The Art of Manipulation'. We faced some challenges as a band which made our second release take longer than anticipated but the concept for a whole series of albums had been planned way before the release of our debut, therefore we faced those challenges head-on and as a result, we're very excited to offer our inmates and new fans the next chapter.
Metamorphosis will be the darkest but probably the most important piece of the jigsaw detailing the making of the serial killer we came to both love and fear during the first album. We've challenged ourselves musically and theatrically with this next release and when this lockdown is finally over we promise to bring a new and exciting show to accompany a new album which we're incredibly proud of.
Inmates new and old, you are to thank for this release. You spurred us on to continue at a time when we could've given up so we dedicate this release to you and the immense support you have given and continue to give."
The band revealed the concept behind Metamorphosis : 'Deep inside the walls of Whittingham Asylum, a new inmate is tortured mercilessly at the hands of those who keep her. Consumed by a ferocious rage, she succumbs to the comfort of insanity. What emerges from the shadows is more evil and profane than any of her tormentors could have imagined…'Metamorphosis' challenges everything you think you know about the notorious fiend, Psychoberrie. Travel back to the very beginning and ask yourself: is evil born, or made?
A mother's love, formed in a haze of dolls and daisies, is blackened by merciless addiction. A little girl seeks protection from the broken and abandoned, anything to quell the monster that comes at night. Corrupted by unspeakable cruelty, pious innocence undergoes a malevolent transformation. Experience the elation of a first kill and the debauchery that ensues, culminating in a desperate run from the law.'